As a master of change, nothing remains the same.
No situation remains static. This is true of the way we think and it's true of our company history. Since 1989, Pratt Miller has been evolving, transforming, and changing the world for the better.
People
Our people are at the heart of our innovation, with expert high-performance automotive engineers and technicians, we embrace those who dare to think outside the box. As dedicated Masters of Change, we work tirelessly toward uncharted grounds – together.
Passion is the cornerstone of everything we do.
We work with intelligent people to learn from and challenge each other.
We're committed to fostering teamwork and helping each other win.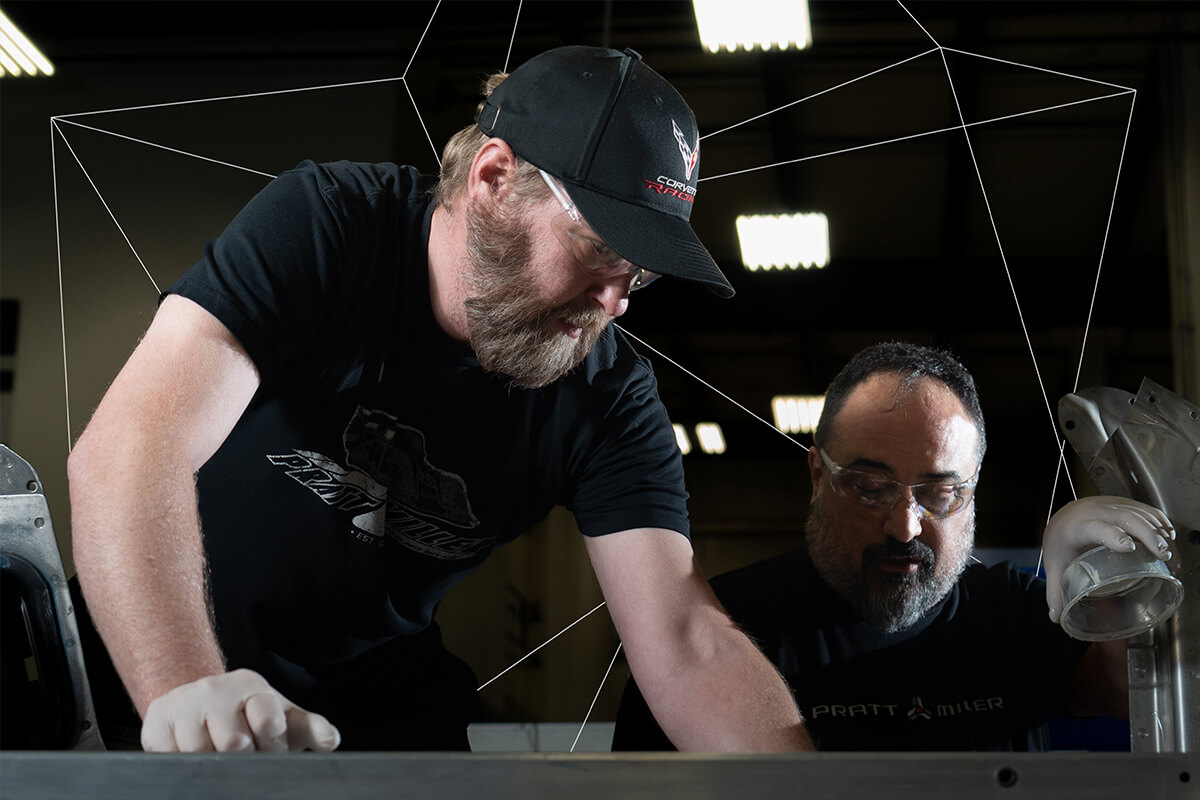 Process
From problem to idea. From idea to product. We transform your problems into physical products and solutions. With 3D modeling, simulation tools, data-driven decision-making, and expert engineering, we meet your needs with our tried-and-true innovation process – customized to fit your unique needs.
Technology
Ideation and testing, fabrication and assembly – we have the technology and the expertise to innovate. Our experts apply deep technical knowledge and close customer collaboration to develop innovative solutions that meet the demanding technical requirements of complex, mission-critical projects.
Partnering with Baker Engineering – an SBA 8(a) Certified Company
Baker Engineering, an SBA 8(a) certified company, has an experienced team of engineers, lab technicians, project managers, and machinists who bring an impeccable record of performance to the table. This joint venture allows our two companies to jointly perform contracts under the 8A contracting regulations including small business innovation.
Corporate Giving
At Pratt Miller, we believe in giving back to the community locally and worldwide. We prioritize causes that matter to our employees and work to ensure our giving has meaningful, sustained results. We look forward to continuing to use our platform and experience in high-performance automotive engineering to make a positive impact.
We proudly support:
FIRST Robotics
Gleaners Foodbank
Forgotten Harvest
Folds of Honor
Toys for Tots
The Latest from Pratt Miller
READY TO PUSH BEYOND THE LIMITS?
Reach out to us to see how we can help solve your toughest design, engineering and production problems and bring your innovative vision to reality.