If It Races, Pratt Miller Can Take It to Victory Lane
The depth and breadth of Pratt Miller's expertise in the motorsport industry is unmatched. Pratt Miller has worked with teams of all sizes and has enabled wins on some of the largest racing stages in the world including Le Mans, Indianapolis, and Daytona.
When it comes to advancing up the grid, small refinements pay big dividends. Pratt Miller understands these nuances and can apply the "secret sauce" to your program.
Sports Car Racing
Plainly speaking, Pratt Miller is the most decorated and winningest sports car team in American history. The processes created and the knowledge gained over the last 30+ years and hundreds of thousands of racing miles has created an exclusive skillset that is unmatched.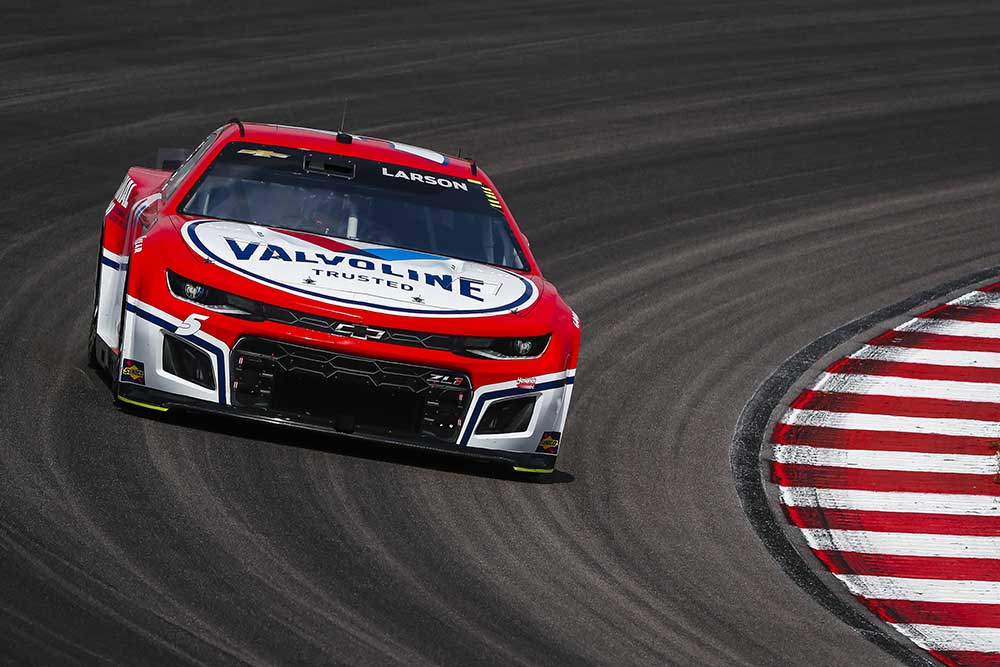 Stock Car Racing
Since 2005, Pratt Miller was embedded within the Chevrolet NASCAR teams in an extended OEM "role." Pratt Miller became the engineering backbone for Chevy Racing by providing solutions for aerodynamic development, software tools, DiL and simulation programs as well as tire modeling.
Open Wheel Racing
Pratt Miller's cumulative approach to advanced race engineering was applied to open wheel racing beginning in 2011. While working in a tighter rules package, Pratt Miller was able to focus a considerable amount of time and resources to building a championship aerodynamic body kit that propelled Chevrolet IndyCar teams right to the front of the pack. As spec racing becomes more prevalent, Pratt Miller's ability to quickly adapt shines bright.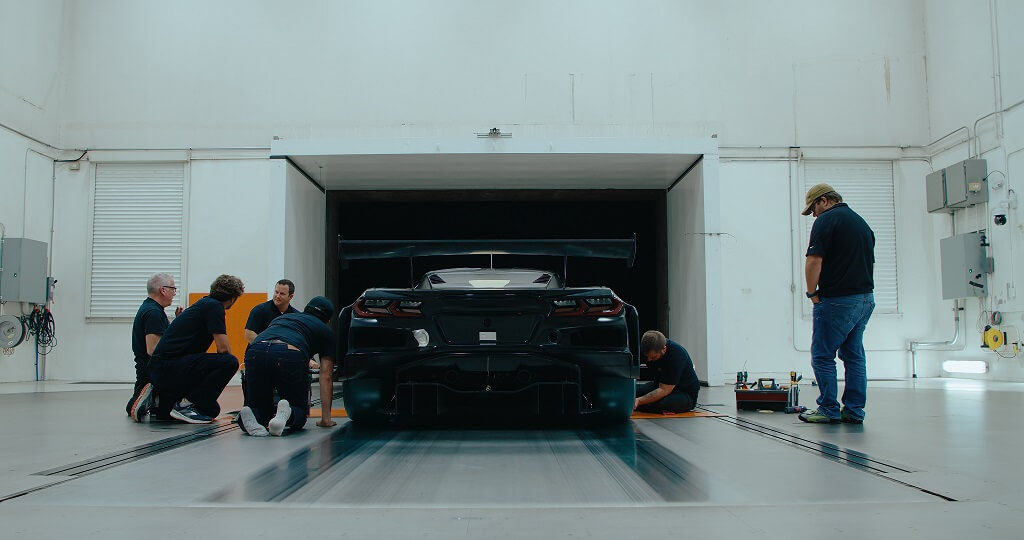 Future Programs
As alternative propulsion formulas are making their way to the top end of professional motorsports, Pratt Miller is poised to provide immense value when it comes to the continued shift in technology. Hybrid, fuel cell, full electric as well as energy capture and release systems are all in play for the evolving world of motorsports.
Motorsports Capabilities: Always Moving, Always Adapting
Pratt Miller can offer the advanced engineering architecture and immersive support to drive results for racers and companies looking to advance their racing program to the highest of levels.
Complete Race Car Development
Full Customer Race Car Programs
OEM Engineering Support Programs
Full Factory Race Team Execution
Software Products & Development
Engineering & Manufacturing
Pratt Miller's Motorsports History
1989
Gary Pratt and Jim Miller found Pratt Miller, specializing in motorsports.
1991
The company builds and races the first Chevrolet Intrepid GTP (New Orleans IMSA).
1997
Corvette Racing program launched.
2000
First Corvette Racing win in Texas
2001
Corvette Racing overall win in the 24 Hours of Daytona. Dale Earnhardt driving. First Le Mans win.
2002
Pratt Miller supports Dodge in NASCAR
2003
Cadillac Racing CTS-V.R program launches
2005
Pratt Miller enters motorsport exclusivity contract with General Motors. The company begins supporting Chevy NASCAR.
2011
GM IndyCar support with launches with embedded engineering support and manufacturer-specific aerodynamics kit development.
2015
8th Le Mans win for Corvette Racing Corvette Racing receives Triple Crown for winning at Daytona, Sebring, Le Mans in one year.
2017
Camaro GT4.R program launches.
2020
Corvette Racing achieves its 100th win.
2023
Pratt Miller's exclusivity to GM in racing ends. Pratt Miller begins working with multiple strategic customers and partners.
2023
Corvette Racing wins for the 9th time at the 24 Hours of Le Mans.
2023
Corvette Racing by Pratt Miller Motorsports is launched.
The Pratt Miller Difference
People
We hire the best in the world while leaning into the power of teamwork. We're a daring group of forward-thinkers relentless in our pursuit of excellence.
Process
Our proven processes, seamless cohesion, and championship legacy allow us to move at an unmatchable speed, precision, and quality.
Technology
From cutting-edge technology and custom-built software to best-in-class testing labs, our toolbox enables us to produce at an unrivaled level of quality and performance.
The Latest from Pratt Miller
READY TO PUSH BEYOND THE LIMITS?
Reach out to us to see how we can help solve your toughest design, engineering and production problems and bring your innovative vision to reality.