Innovative Solutions That Drive the Military of the Future
Tackle the changing global defense environment quickly, safely, and efficiently. Drawing on our military vehicle engineering expertise, we relentlessly pursue and deliver breakthrough defense solutions that keep warfighters safe and civilians protected.
Our groundbreaking technologies and focused intelligence in Robotics, Platform Development, Advanced Concepts, and Technology Integration allow us to meet expedited timelines without sacrificing quality. We partner with the Department of Defense and leading manufacturers to embrace the impossible in a shared mission to keep soldiers, allies, and Country safe.
Advanced Concepts
Advanced Design & Manufacturing Concepts
System Performance Modeling & Simulation
Innovation of New and Novel Solutions
Incubation & Technology Maturation
Technology Integration
Weapon Systems
Air/Ground Defense Systems
Sensor and Optical Systems
Advanced Mobility Systems
Operator Control Systems
Safety and Survivability Systems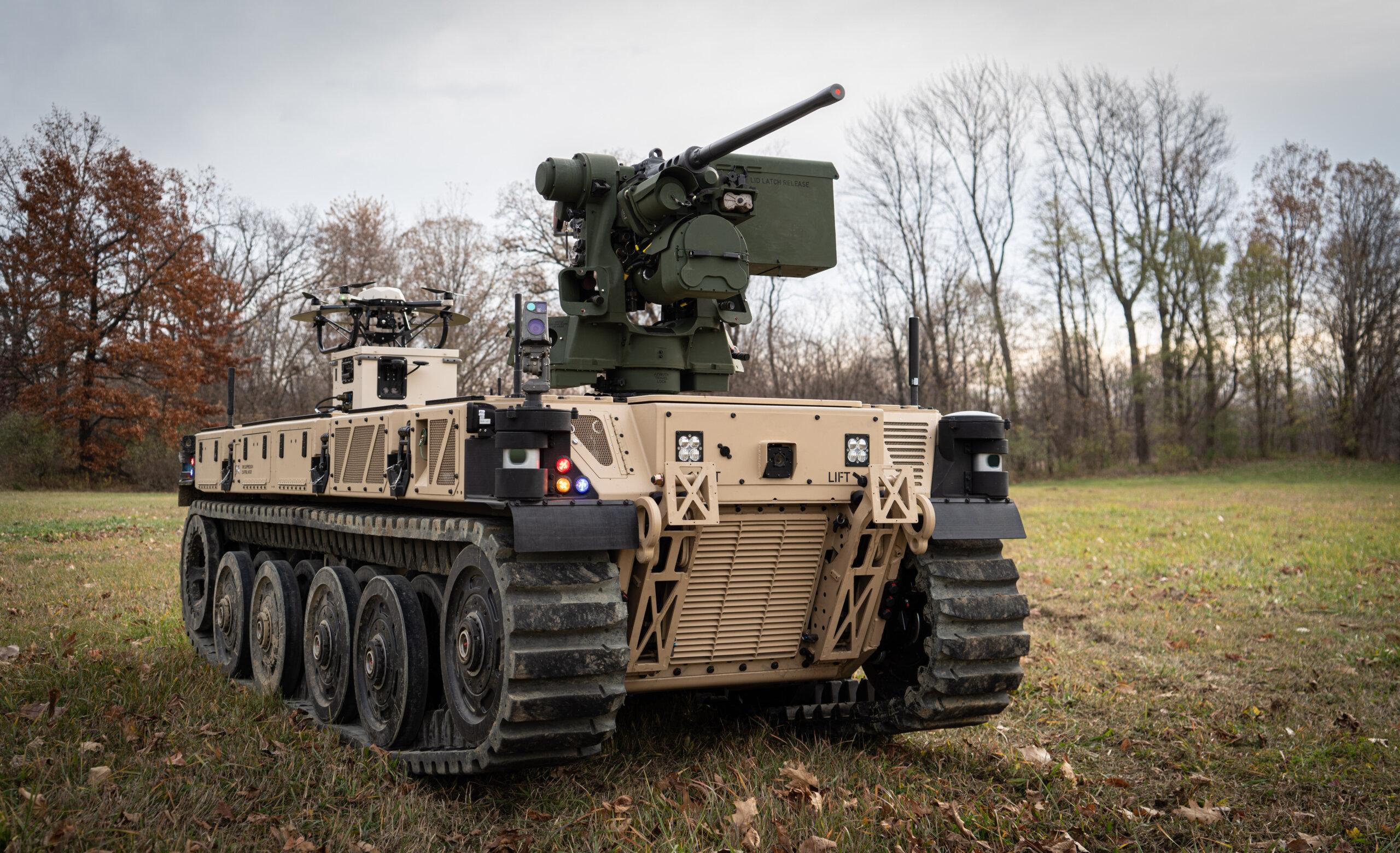 Platform Development
Warfighter-Centric & Transformational Solutions
Holistic Development Approach for System-of-Systems Trades
Ground Vehicle Integrators:
2 tons to 80 tons
Tactical to Combat
Wheeled to Tracked
Manned to Unmanned
Internal Combustion to All-electric or Hybrid
Robotics
Robotic Platform Design & Development
Optionally-Manned and Unmanned Platforms
Hybrid and Fully Electric Powertrains
By-Wire Systems Integration and Controls
Mobility and Behavior Controls Development
Autonomy Integration
Product Highlight
EMAV
Our Expeditionary Modular Autonomous Vehicle (EMAV) is a high-mobility tracked unmanned ground vehicle (UGV) that can operate autonomously, integrate with various systems, and carry heavy payloads while maintaining a low profile for Marine use. Compatible with multiple controllers, the EMAV's dimensions enable transport by various aircrafts including MV22, CH53, CH-47 internal, and up to two can fit on a C-130.
Stryker MCWS: An Upgrade to the Stryker Double V-Hull A1 Infantry Carrier Vehicle
Oshkosh Defense teamed with Pratt Miller Defense and Rafael Advanced Defense Systems to deliver an MCWS that provides increased lethality, accuracy, and range while maintaining the mobility and survivability of the Stryker ICVVA1. The Oshkosh team brought together best-in-class capabilities for weapon system design, manufacturing, and integration to provide a highly capable solution that meets the Stryker MCWS program requirements today and offers the flexibility to upgrade tomorrow.
The Pratt Miller Difference
People
We hire the best in the world while leaning into the power of teamwork. We're a daring group of forward-thinkers relentless in our pursuit of excellence.
Process
Our proven processes, seamless cohesion, and championship legacy allow us to move at an unmatchable speed, precision, and quality.
Tools
From cutting-edge technology and custom-built software to best-in-class testing labs, our toolbox enables us to produce at an unrivaled level of quality and performance.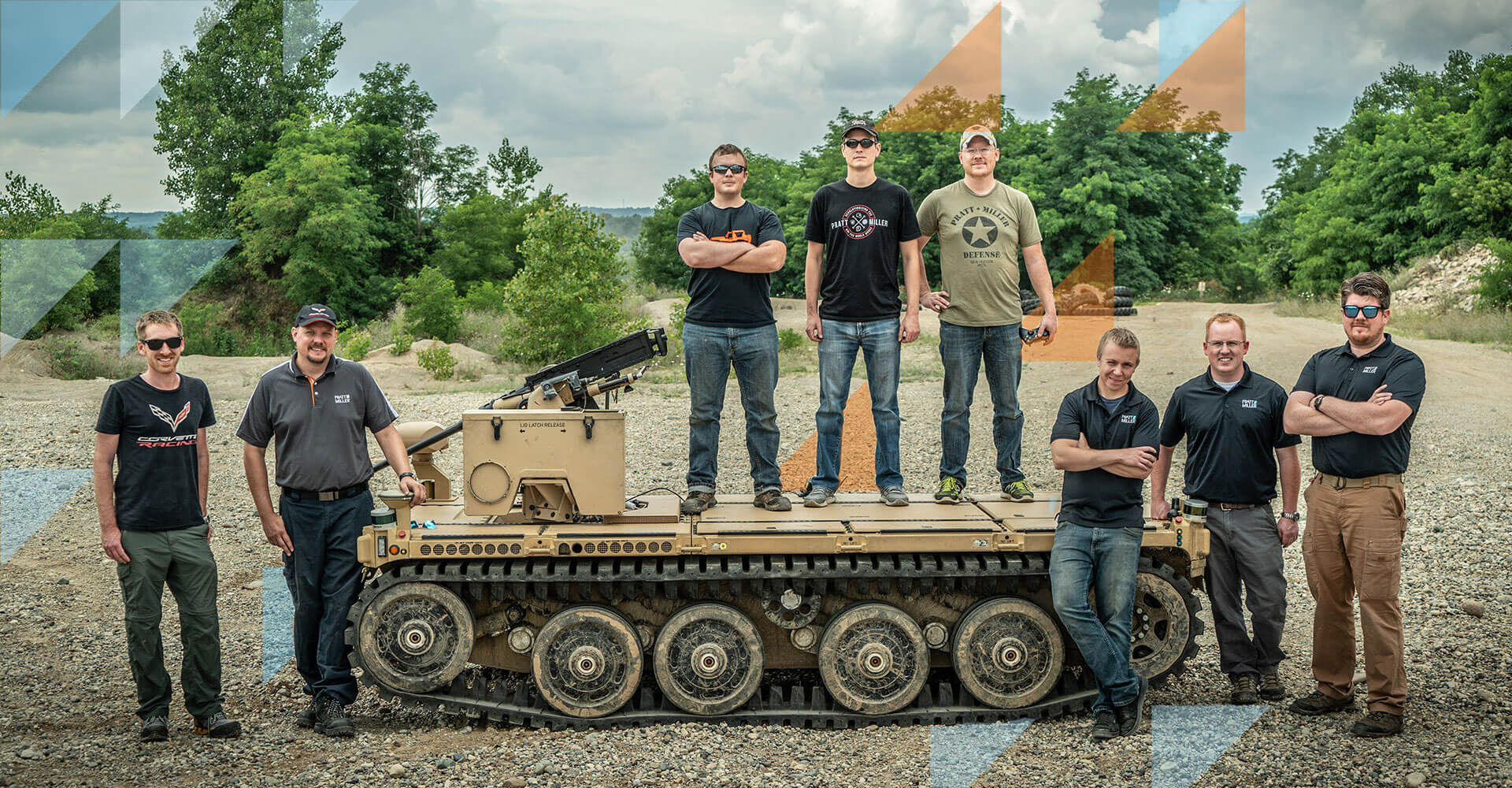 Become a Master of Change
We're always looking for the game-changers – the innovative few who dare to try something different. With our winning history in motorsports, defense and new mobility, we're a haven for engineers, makers, and technicians eager to solve big problems and transform industries.
Careers at Pratt Miller
The Latest from Pratt Miller
READY TO PUSH BEYOND THE LIMITS?
Reach out to us to see how we can help solve your toughest design, engineering and production problems and bring your innovative vision to reality.